John Anderson, a racer on both tar and dirt, car builder and owner has sent these very significant amateur Bathurst photos along for us to enjoy. All shot in The Cutting at Mt Panorama - Bathurst NSW, 1959 Easter meeting, a true indication of the race cars and the Mt Panorama circuit of the day and those mighty  48 Series and FJ Holdens.

That was pure motor racing entertainment....Thanks John.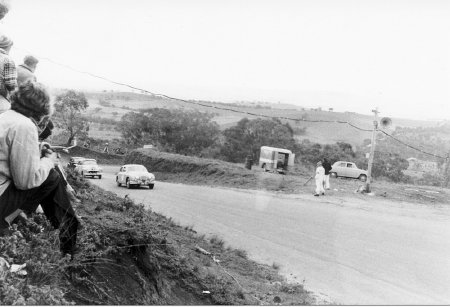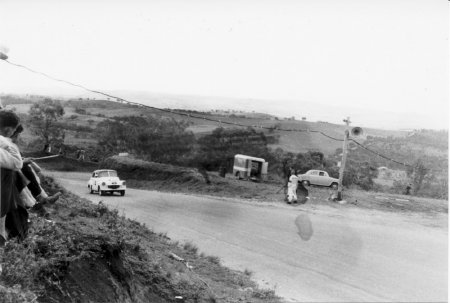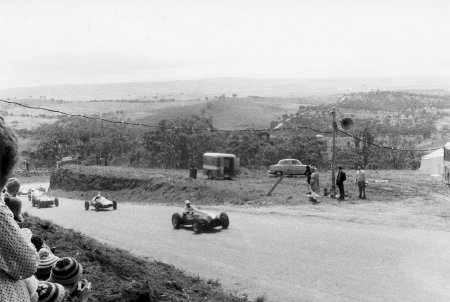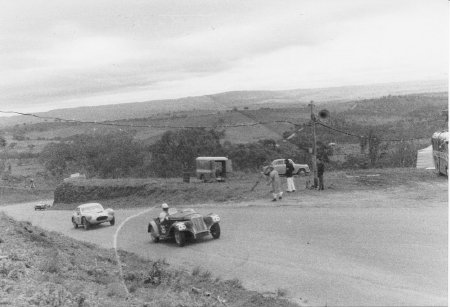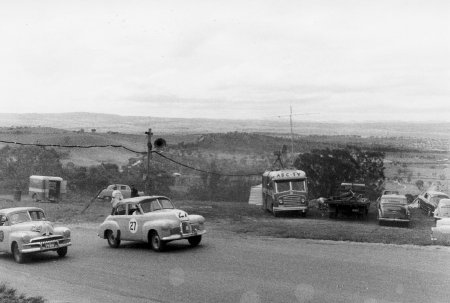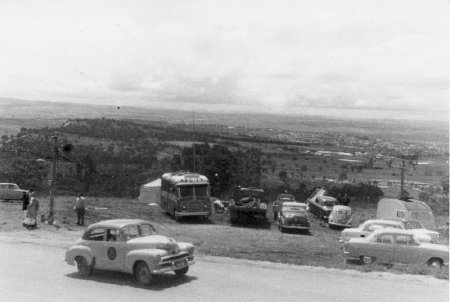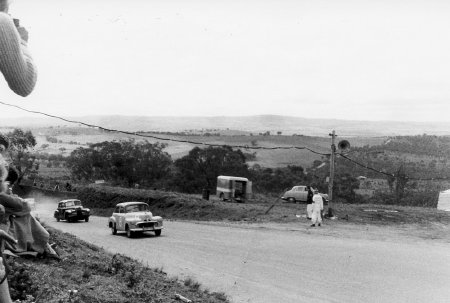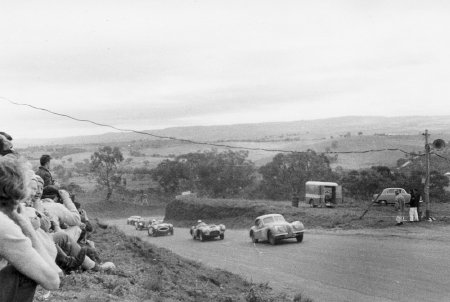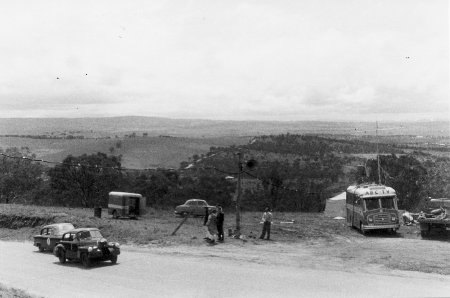 The first of the 'Big Cats' of Aussie Touring cars, leads the two quickest Holden Tourers of the day out of The Cutting. David Mckay in the grey Ampol sponsored 3.4 lt. Jaguar leads John French of Qld. in his two toned green FJ  followed by Leo Geoghegan in the steamlined black # 1 ,

48 Series Holden.

Holt Binnie in the # 26 MGTF - Holden leads J.Edwards in a Holden Buchanan hardtop out of The Cutting. I was apprenticed to Holt in 1958 and cut my teeth in motor racing ( as a mechanic ) on this very car. I actually hand painted the numbers ( 26 )  you see on the car. They were painted on vinyl mudguard covers fitted to the front guards with the bumper bar removed and the grill all taped up......Brian D.

The Holdens of  P. Brown # 26 of the A.C.T. and Des West in # 27

John French leads a wheel spinning and a little sideways Leo Geoghegan

out of The Cutting.

Harry Cape, Jaguar XK120 leads Jim Wright in a TR2- Buchanan with Sam Miller in the green and cream 100S Austin Healey from Holt Binnie in the MGTF Holden and Bill Buckle in a Buckle at the rear.

Leo Geoghegan, Holden # 1  leading Bill Slattery in his black FE Holden # 6.

# 4 FJ Holden tourer., maybe J.Gorman. ?

Bill Pitt in the D-type Jaguar leading the Cooper Jaguar of Ron Phillips .

Curly Brydon in the Ferrari Corvette leads Alec Mildren, Cooper,  and possibly Jack Myers in the WM Cooper..

P. Brown of the A.C.T. in FJ Holden # 26.

Thank you John for these great memories of Bathurst 1959.