In the late 50s David McKay was sponsored by Victa Consolidated Industries with an F1 Cooper.

Jim Roberts, Foreman at Victa was the mechanic on the car and photos of the build of this car have come to light with Jim being featured in some of them at the Cooper factory in the UK assembling the new car before it was exported to Australia. Thank you to Bryan Cunneen for allowng me to scan these rare pics for  'Aussie Road Racing.' I would very much like a good quality colour photo of this car when it raced out here with McKay behind the wheel. If you can help please email me.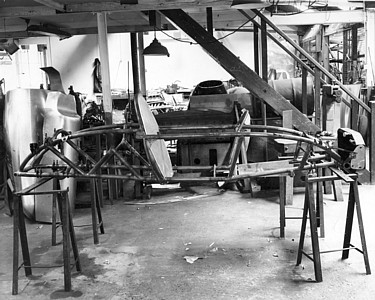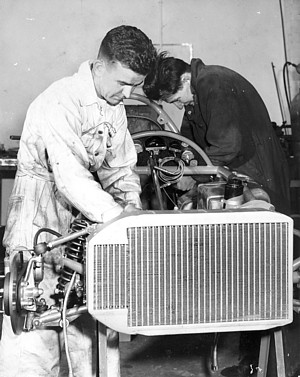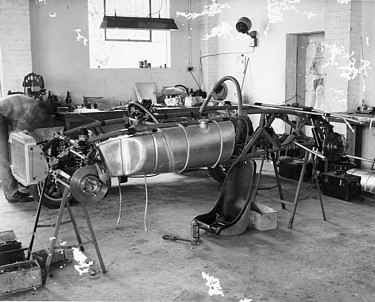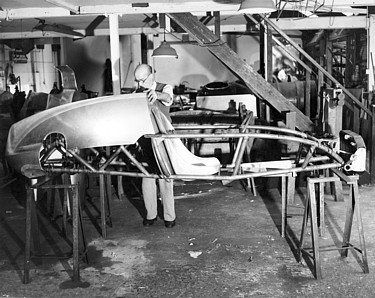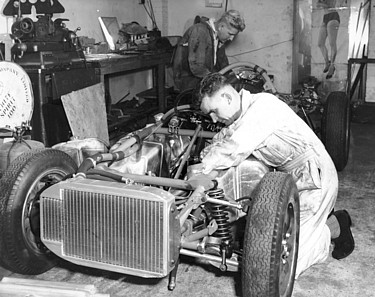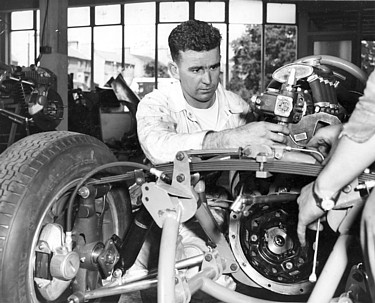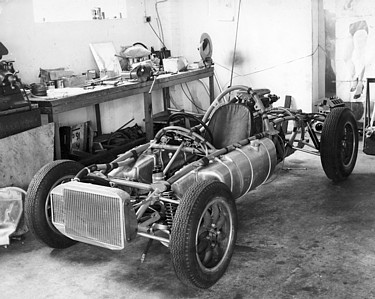 The chassis assembly is started.

Body panels are offered up.

Tanks, radiator and suspension are fitted.

Jim Roberts working on pedals etc.

Coventry Climax engine fitted, gearbox off engine, the Borg & Beck clutch assembly visible.

An Aussie mechanic at work.

The Cooper, nearly complete sits on all four wheels.

If you can help with any further quality photos of this car please email on button above.

Brian.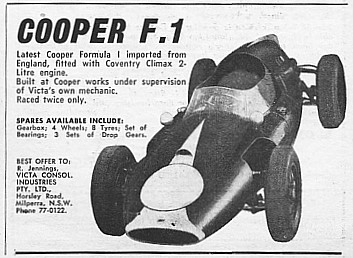 Modern Motor Magazine - April 1960 and the Cooper is For Sale.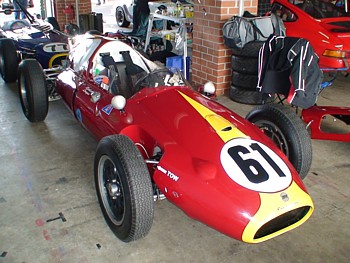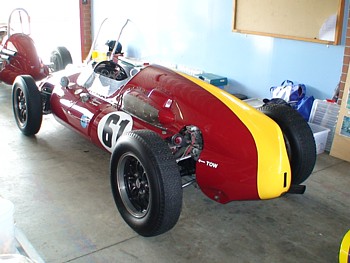 Left:

The same car running in Historics at Eastern

Creek, NSW on Saturday 19th April 2008,

nearly 50 years later.

The car more or less in the Bib Stillwell

colours of red and yellow.

Hi

I purchased a Cooper from the Sternbergs in Burnie in the mid 60s that had previously been purchased from Bib Stillwell and was reputed to have the 2 litre climax from the Victa Industries car after I purchased it I removed  the engine and gearbox and used it in a sports racing car I had built this  car was eventually sold to Ken Hastings in Victoria and renamed the Atom  the car came back to Tasmania without the Climax motor.  Cheers Bob Wright

Feedback on this car from a viewer in Tasmania - Bob Wright ..thanks Bob.