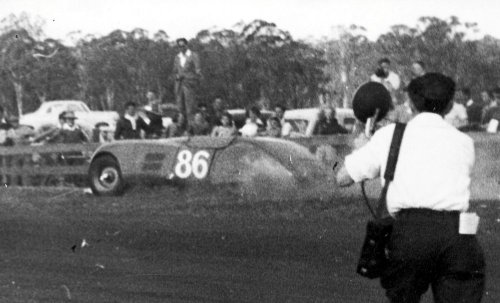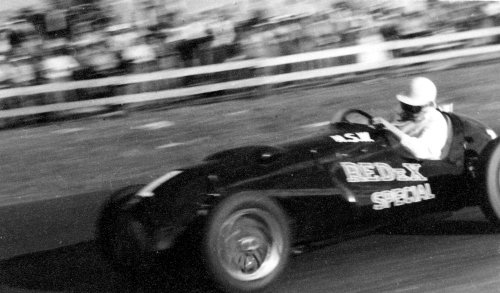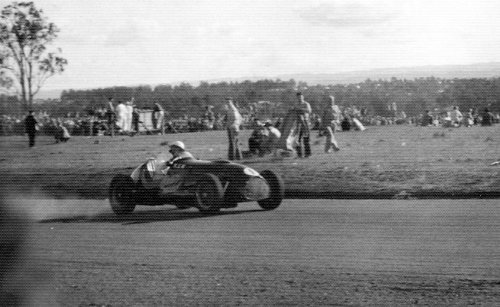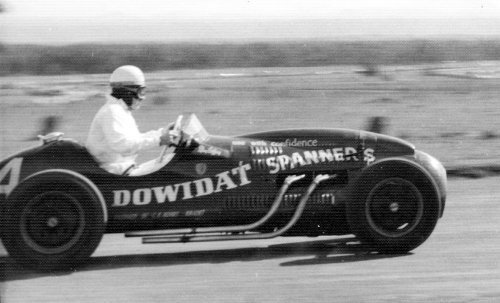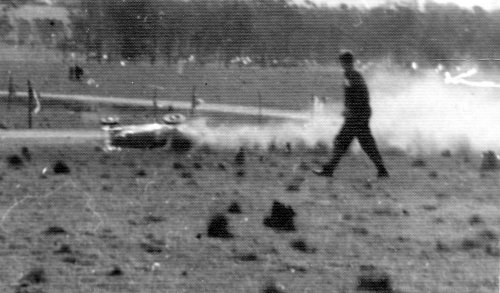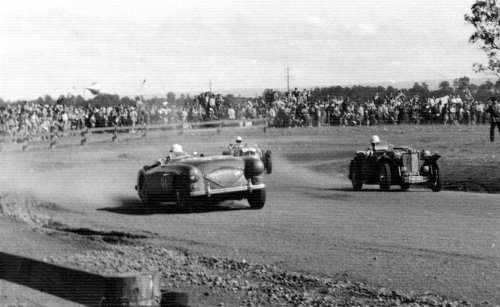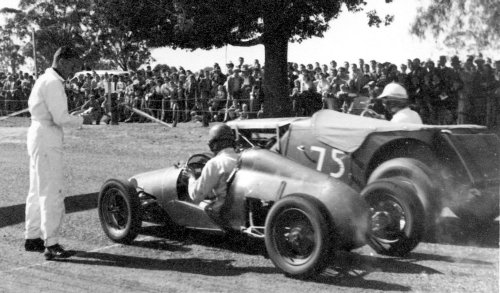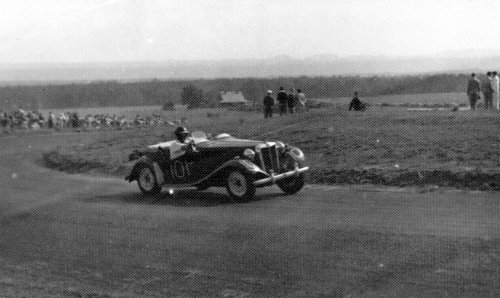 Thanks Jack & Ivy - great memories.


Jack Carter raced midgets on Speedway in the 1950s & 1960s and raced an MGTC.  Great fans of Aussie motor sport Jack and his wife Ivy have sent some pictorial memories from the famous NSW  Mt Druitt circuit - in the mid 1950s. Thank you Jack & Ivy.

Len Allen in the # 86 HRG Streamliner Sports about to roll.

Jack Brabham in black the REDeX Special Cooper Bristol.

Brabham in the Cooper Bristol.

Stan Coffey in his green # 4 Cooper Bristol. Later bought by Jack Myers and turned into the famous orange coloured WM Cooper.

An off by someone - ID anyone ?

Austin Healey 100-4 - L. Schacht - MGTC and maybe the Silverstone Healey of Tom Jordan out of Tyresoles Corner.  TC ID anyone ?

Ron Tauranac in his Ralt off the line with Noel Barnes in # 75 an MGTD. 

Car # 101 - J.Huie- MGTD accelerates out of the top corner - Tyresoles

onto the Pit Straight.

Thanks to Stephen Dalton and John Medley for ID help.