DON READ'S MEMORIES

Page Two.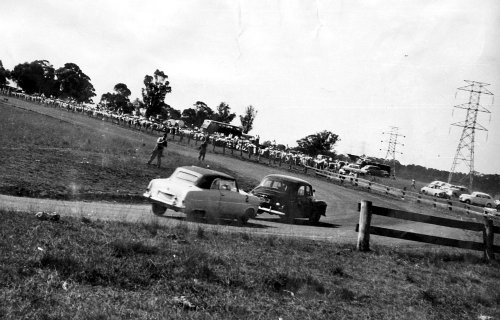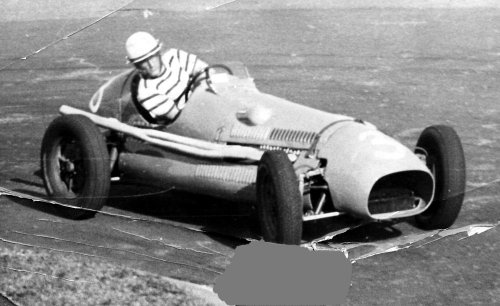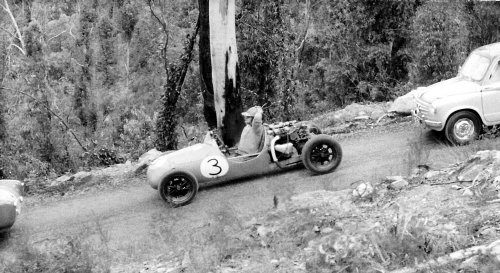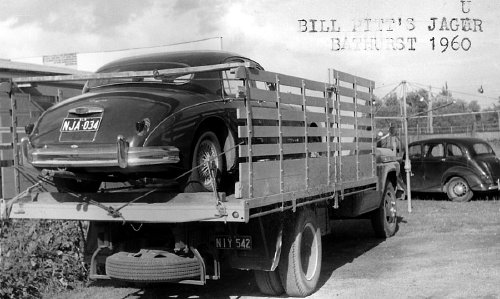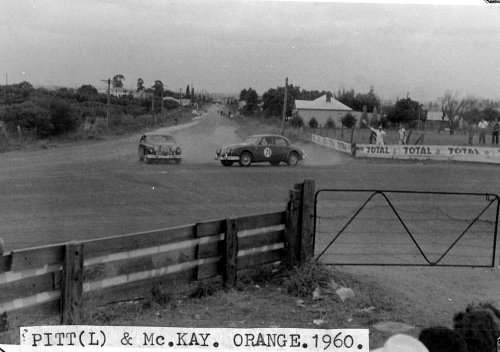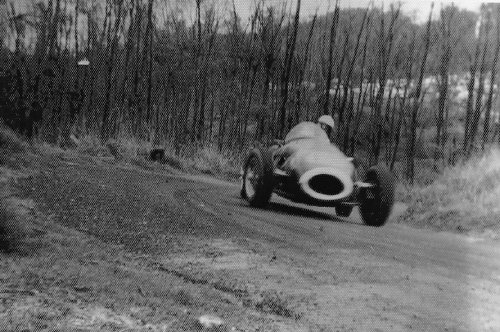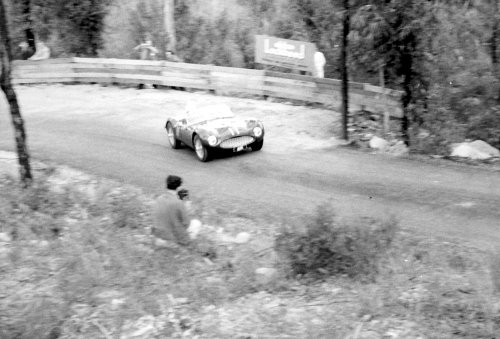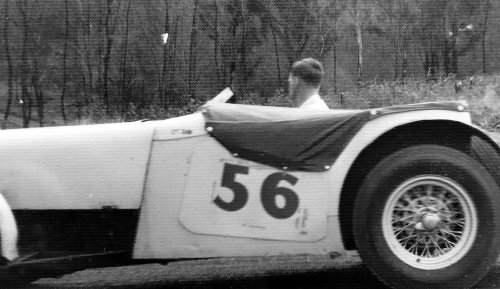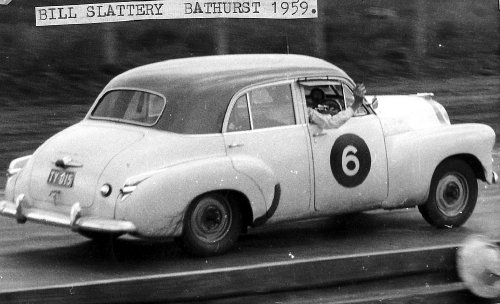 An MGA ready for the climb at Silverdale. Brian Foley in the Lancer then heads a fabulous line up of ( now) historic Aussie racing cars.

Geoghegan, Holden leads Passmore, Zephyr through Tyresoles Corner at

Mt Druitt in the 50s.

Jack Myers # 3, in striped yellow and black tee shirt, in the orange coloured WM Special.

( Waggott- Myers). An ex Cooper Bristol with a Merv Waggott twin overhead cam cylinder head on a Holden grey engine. The car was in later years placed in the Birdwood Mill Museum in S.A.

August 1959 - Jack Myers again, running back down the hill at Silverdale. The car was the first of his twin Triumph engined cars ( MK4 Cooper based) and not the car in which he lost his life at the Katoomba Catalina circuit years later. Doug Kelley in the Fiat 600 behind Jack ?

Transporters have changed somewhat since the early 1960s. Bill Pitt's Jaguar at Bathurst in 1960.

Pitt and McKay and their Jaguars can't make up their minds as to which way the

corner goes - Orange 1960.

Jack Robinson and his Jaguar Special - Silverdale Hillclimb.

A little Aussie Special Sports at Silverdale. Keith Morrison's Hillman powered KM200.

A heavily modified MGTC at Silverdale.

A top 'tin top' pedaller of his day - Bill Slattery in his FJ Holden at Bathurst.

Another top runner of the day - Des West in his 48 series Holden. Des went on to win the big Bathust touring car race in later years.


Thank you Don for sharing these great memories with us...