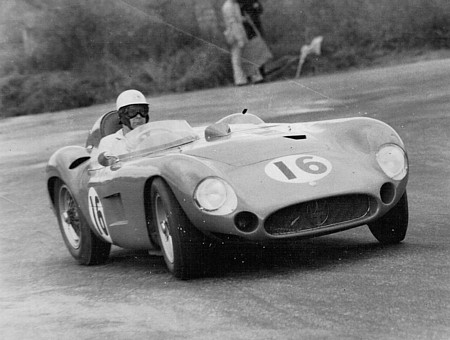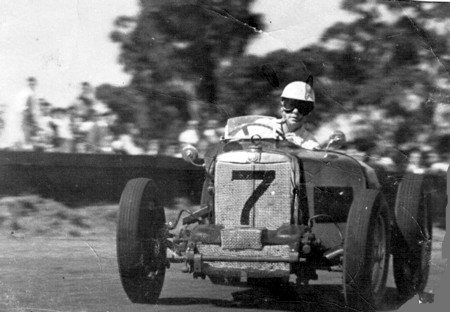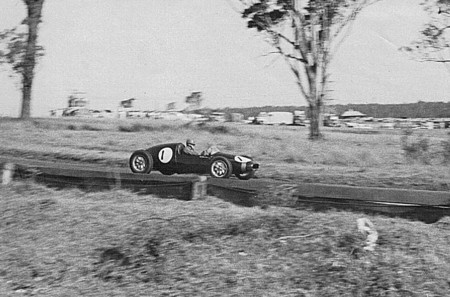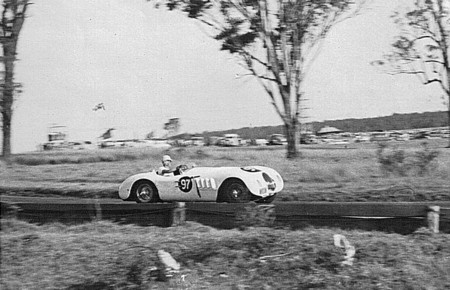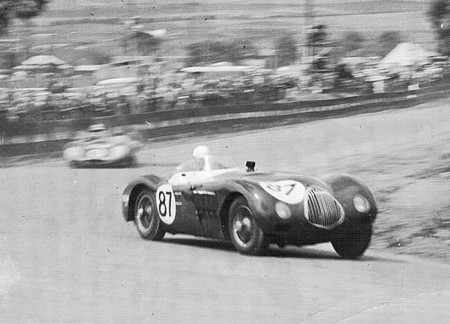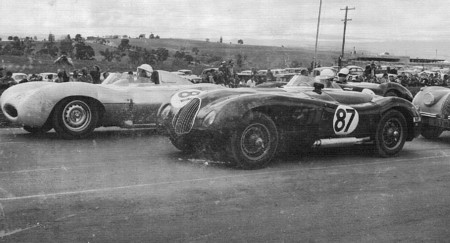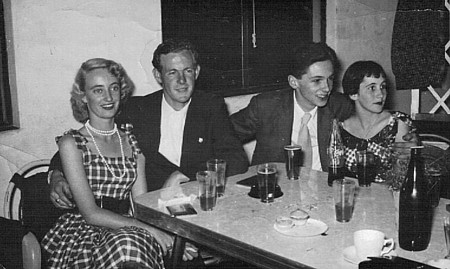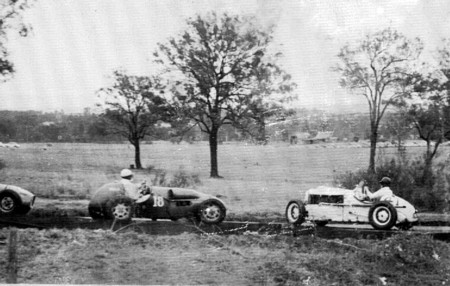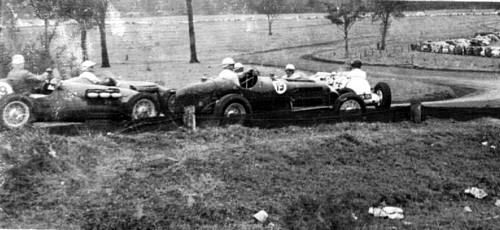 Victorian Doug Whiteford and the fabulous big red 300S Maserati sports.

1957 - The very versatile Col James and the Barclay Motors supercharged MG Special. Col also drove Speedway midgets in the late 40s early 50s.

1957 - Alec Mildred exits Castle Corner at Mt Druitt for the downhill run to the Hairpin in the early Cooper Climax.

1957 - Frank Gardner in the # 97 C-type Jaguar at Mt Druitt.

Frank Matich rounds Hell Corner at Mt Panorama - Bathurst NSW - in the # 87 C-type Jaguar.

Bathurst - Jack Murray D-type - Frank Matich - C-type.

Joan and Frank Matich with David and Elaine Finch

Skelsey's nightclub - Lansvale -1955.-

Frank Walters in the So -Cal Special spins at Mt Druitt with # 18 Ray Revell  coming to a halt.

A few more enter the scene including the the Wamsley P3 Alfa ( probably with the GMC engine)and the HWM Jaguar (rear)

Jack Robinson in the Jaguar Special # 14 chases Ray Wamsley in the old P3 ( probably with the Alvis engine) down the hill at Mt Druitt.

Bruce Maher in the Buchanan MG TD Special # 122

Thank you once again David for adding these great memories of that fabulous era of the sport to the collections on Aussie Road Racing...Brian.