I hope you are enjoying these rare and unique photos in the Merv Bunyan Collection.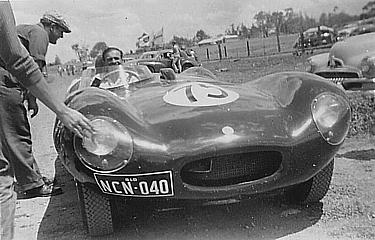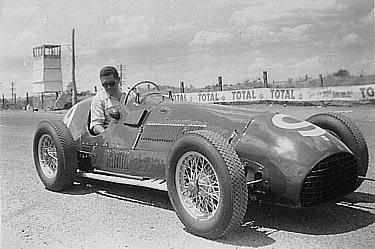 Another great photo of Bill Pitt in the black # 75 D-type Jaguar.

Ex MG ace, 'Curly' Brydon in the beautiful BRG F1 V12 1500 cc Ferrari # 9 on the pit apron at the Gnoo Blas circuit, Orange, NSW.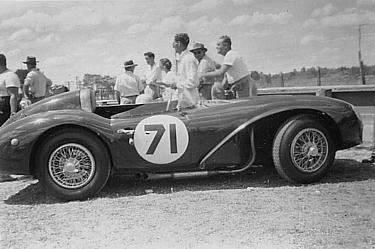 A nice profile of the David McKay Aston Martin Sports.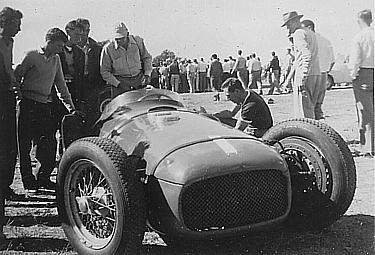 The Aussie special, The Maybach III of Ern Seeliger's.

Power by Chev Corvette V8.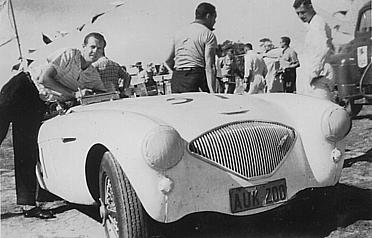 Frank Matich and his very potent Austin Healey 4.

Frank started to make a name for himself in this car.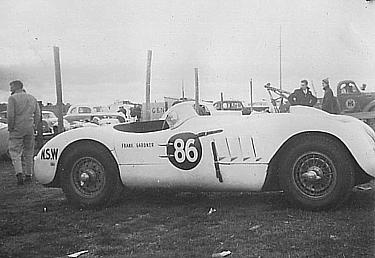 The all white C-type Jaguar of Frank Gardner.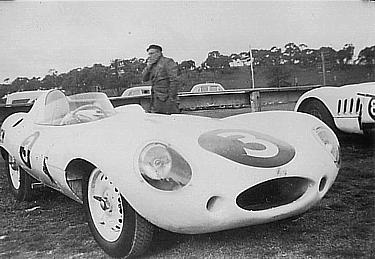 The Frank Gardner D-type Jaguar # 3.

Matich, Doug Chivas and Barry Topen were to make this car famous in Aussie Road Racing in later years running under the Leaton Motors Team banner.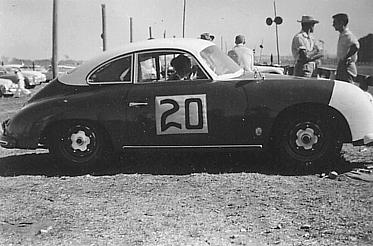 The Jack Bono 356 1600 Porsche.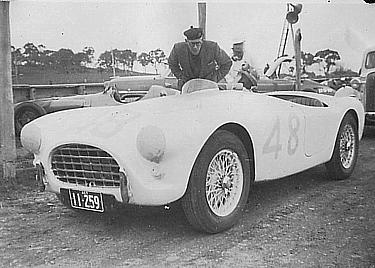 The yellow Mary Seed AC Bristol # 48 at Orange. Doug Chivas drove this car to a podium finish in the NSW Sports Car Championship at Bathurst in 1959 running in the rain and against all the top cars and drivers of the day. This model AC was the forerunner to the AC Cobras.  ASCC committee man Dan McFarlane peers into the AC cockpit.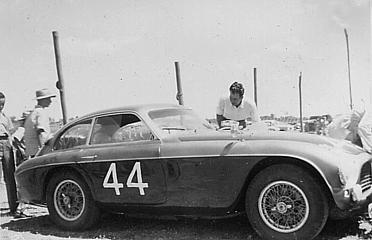 # 44 the Nino Sacilotto Ferrari Coupe.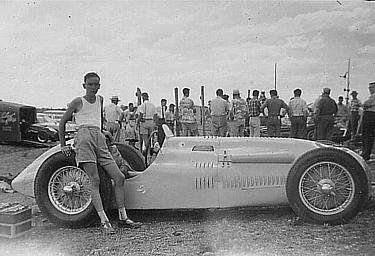 A young Rex Bunyan poses with the French racing blue Owen Bailey T26C F1 Talbot Lago.***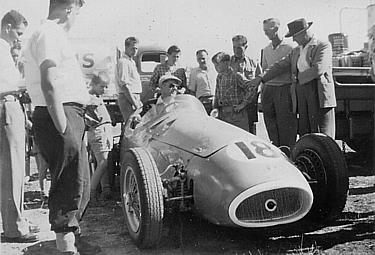 New Zealander, Ross Jensen seated in his F1 Maserati # 18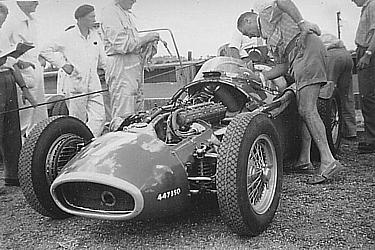 Another shot at another meeting.The Bib Stillwell 250F F1 Maserati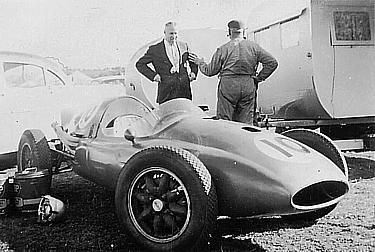 Alec Mildren, back to camera, and his Cooper Climax

# 10 with plywood caravans of the day.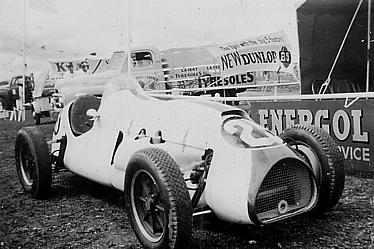 The Ray Gibbs Cooper - Holden fitted wih a cross flow REPCO cylinder head.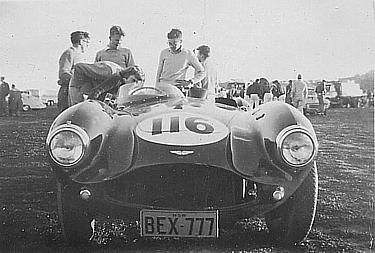 The Warren Blomfield Aston Martin DB3S, registered for the road, what a road car !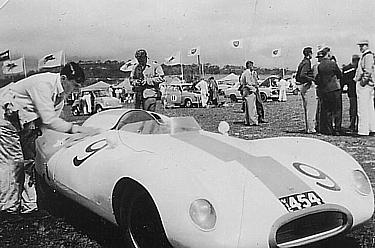 Allan Jack # 9 Bob Tail Cooper Climax.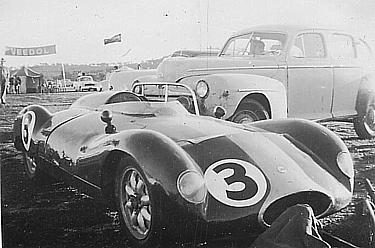 Tasmania's Lyn Archer's Cooper # 3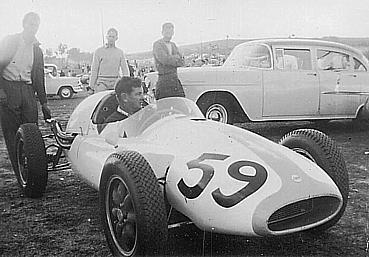 Victoria's Bill Patterson and his white and blue Cooper Climax # 59.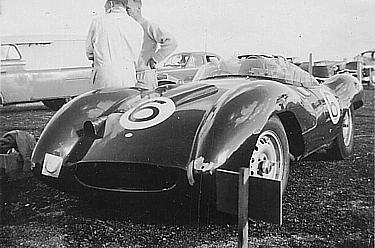 New Zealand's Frank Cantwell's Tojeiro Jaguar # 6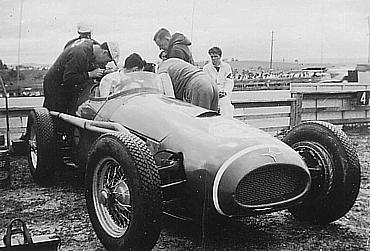 Ted Gray's Maserati and Ferrari eater, The Tornado.

On to Page 3 of the Merv Bunyan Collection



*** Re Talbot Lago T26C ( Lago Talbot )

The name on the valve covers was Talbot Lago.

A Talbot car with an engine by Anthony F. Lago

see: