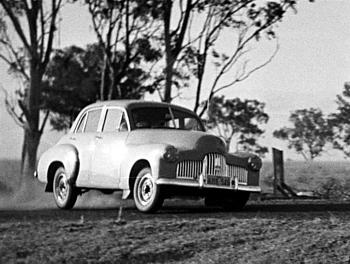 Alf Mazengarb on the grid in his 2.5 ltr Riley Sedan.

A magnificent shot of the original handling reactions at speed of the 48 - 215 Holden, driven here by Dick Shaw, a pioneer in Aussie sedan car racing..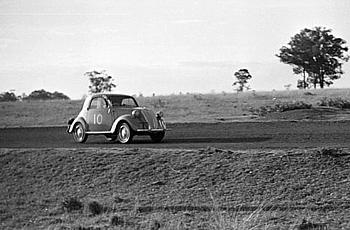 Fred Duller in his Fiat 500.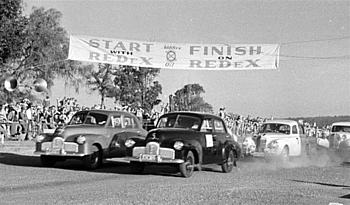 Dick Shaw (left) and Tom Geoghegan ( Leo's Dad ) get off the line at Mt Druitt. This was the black 48 -215 Holden that Leo made very famous in the late 50s.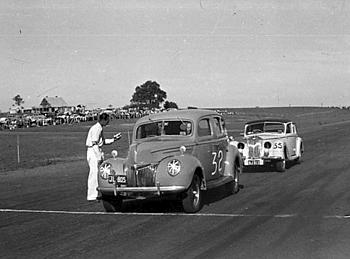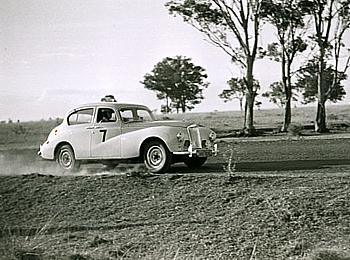 Kevin Clement - Ford V8 with Mazengarb at the rear.

Nat Buchanan in his Sunbeam Alpine. Nat was reponsible in later years for the manufacture of Buchanan fibre glass sports car bodies, taken from a mould of the famous Aston Martin DB2S of Tom Sulman's.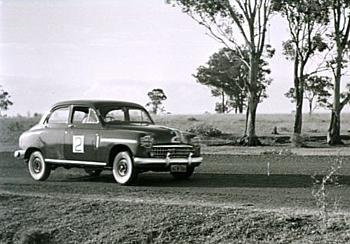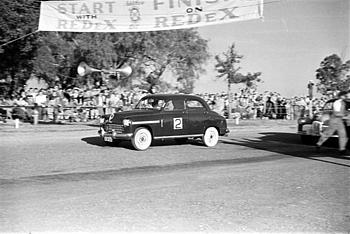 Stan Coffey in his Fiat 1400. Stan was the importer of Dowidat brand tools and in later years ran a green Cooper Bristol in competition against Jack Brabham.

Coffey gets off the Mt Druitt starting line in a handicap race.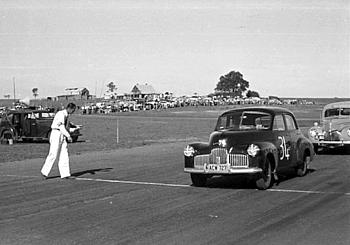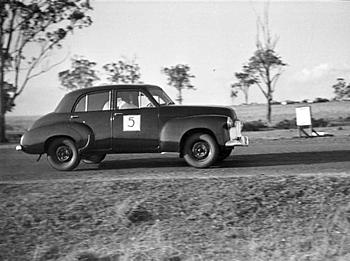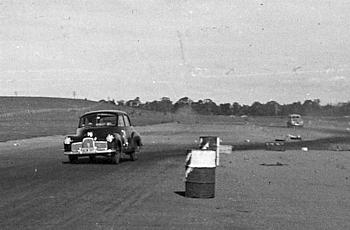 Tom Geoghegan and the black 48-215.

Geoghegan motors up the hill into Dam Corner

Geoghegan on the Mt Druitt airstrip bottom straight followed by Clement in the Ford V8.

Thank you again to Max for these great Clive Turner images of early Aussie sedan racing at the famous Mt Druitt race track.


....on to page 3 of the Max Stahl Collection

Some great Clive Turner B/W s of Sedan car racing at Mt Druitt in the early 1950s.