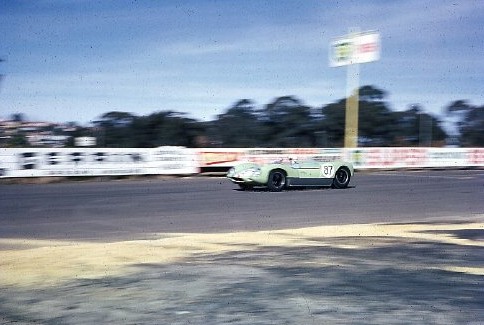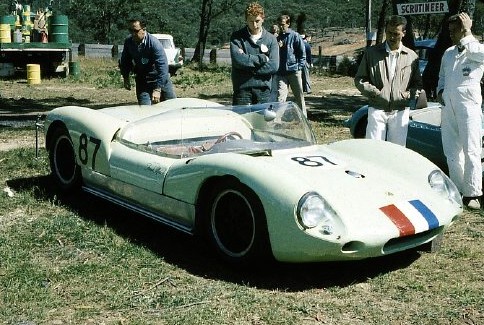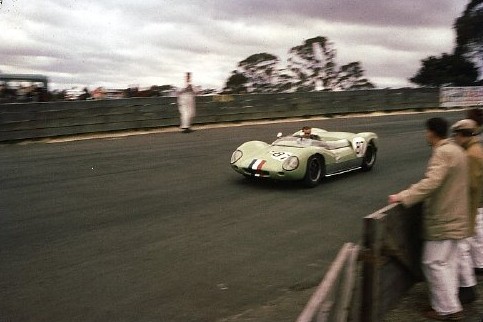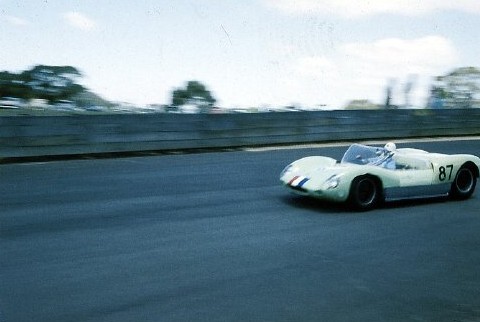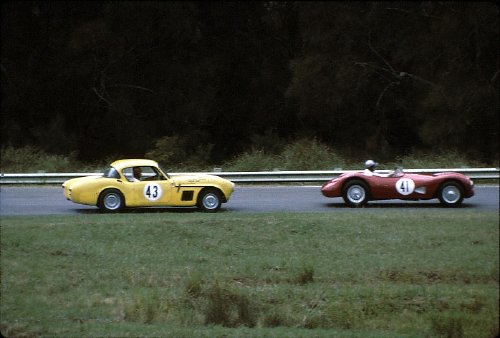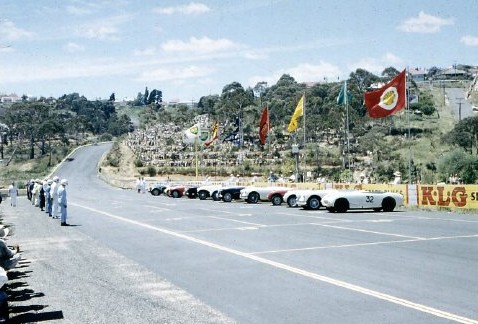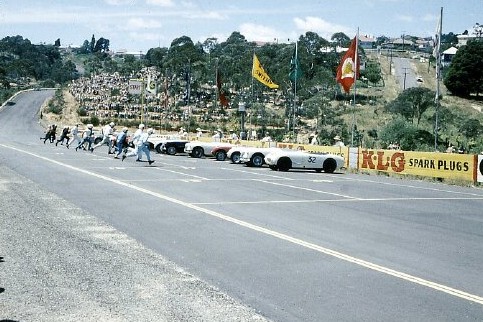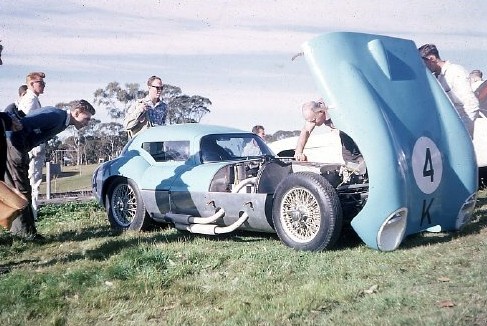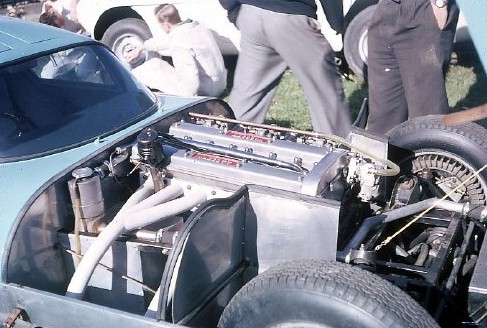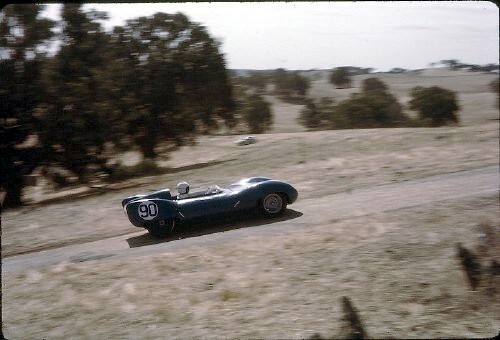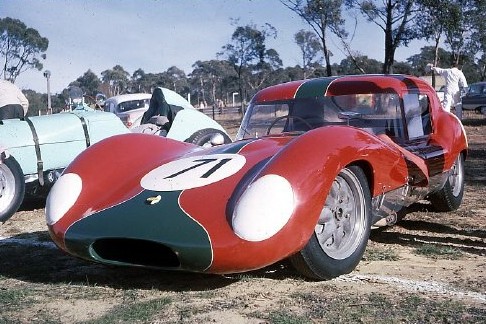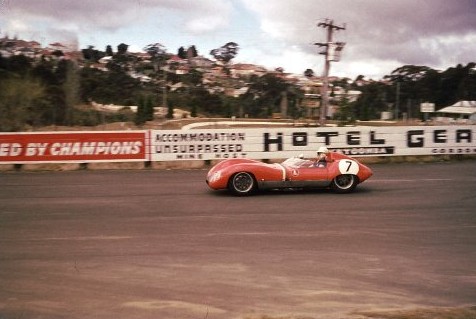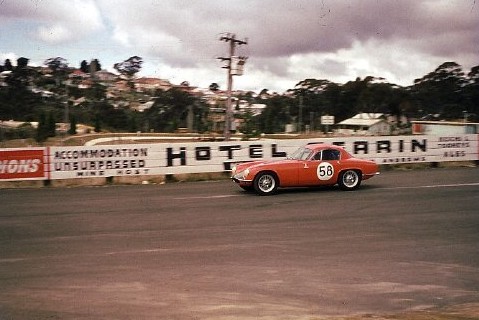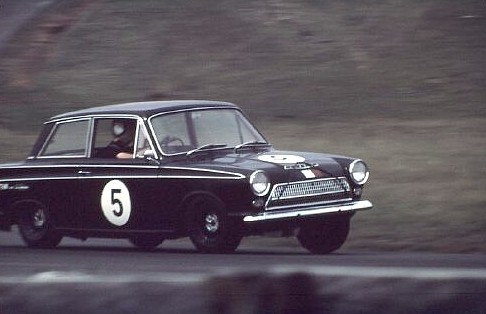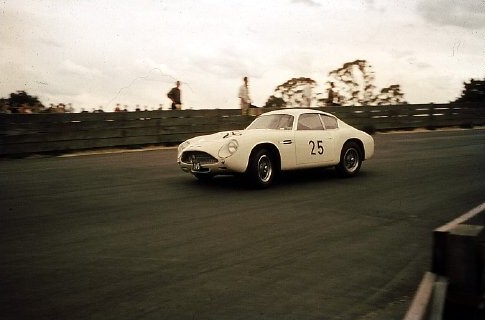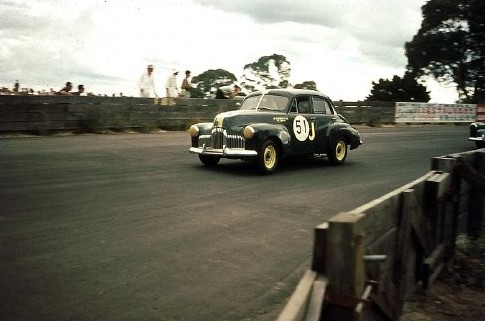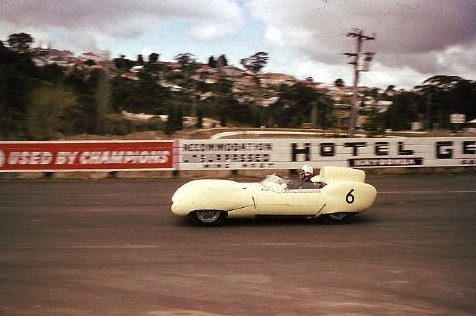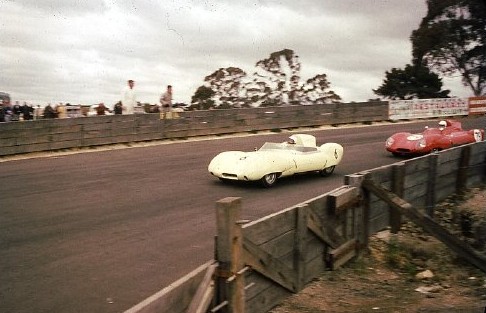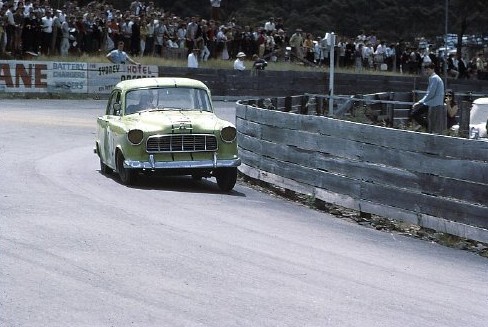 1962 - An early photo of the Total Racing Team Matich - Lotus 19 Monte Carlo. At a later date a lower windscreen was fitted.

Frank Matich and the 19 at Catalina Park.

Frank and the 19 on their Victory Lap.

A Buckle and the Ausca Sports at Warwick Farm.

Left, drivers line up for a Le Mans start to a Sports Car event at Catalina Park - Katoomba.

Drivers run to their cars.

The fabulous Centaur in Group K form running the Waggott Twin Cam.

The potent Holden 6 engine with the Waggott Twin Cam head conversion and triple Weber carburettors on the Centaur.

Greg Cusack's  Appendix K - Lola.

David McKay in the Scuderia Veloce - Lola Sports - Catalina Park.

A Lotus Elite at Catalina Park.

Ian (Pete) Geoghegan in the Total Racing Team GT Cortina.

Ian Geoghegan corners the fabulous aluminum bodied Zagato Aston Martin of Laurie O'Neil's at Catalina Park - Circa 1962.

Spencer Martin in his 48- 215 Appendix J Series Holden at Catalina Park.

Charlie Smith in a Lotus XI Sports at Catalina Park.

Smith in the Lotus XI leads White in another XI  - Catalina Park.

The lime green Appendix J - FE Holden of Bruce McPhee.


On to page three of this collection - Black & White Pics