MEMORIES

of

JACK MYERS

Page Two

Photos from the racing career of Jack and the WM Special.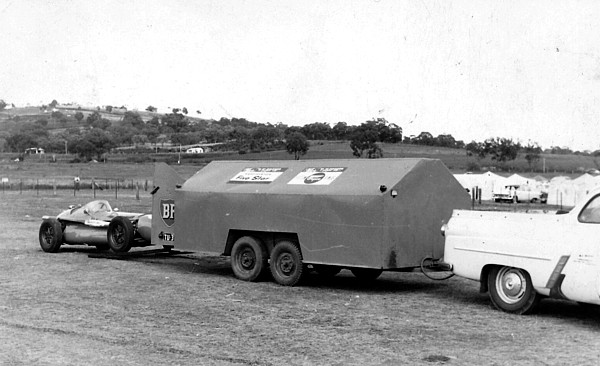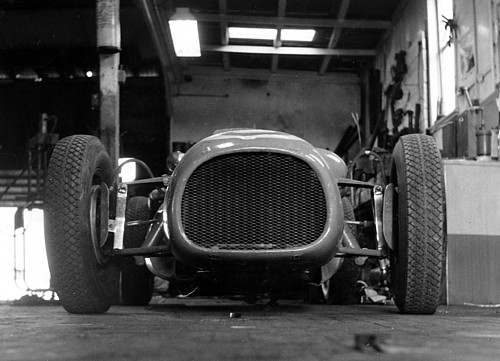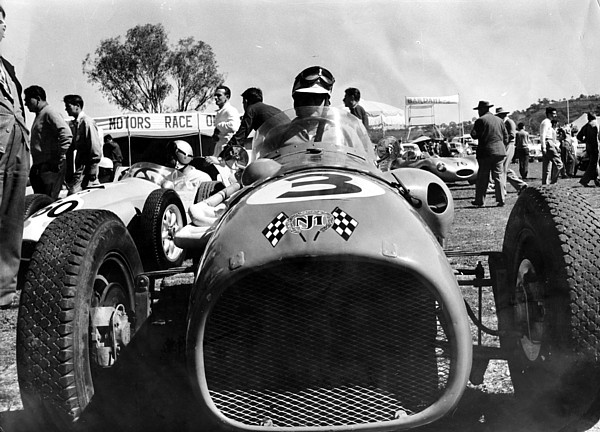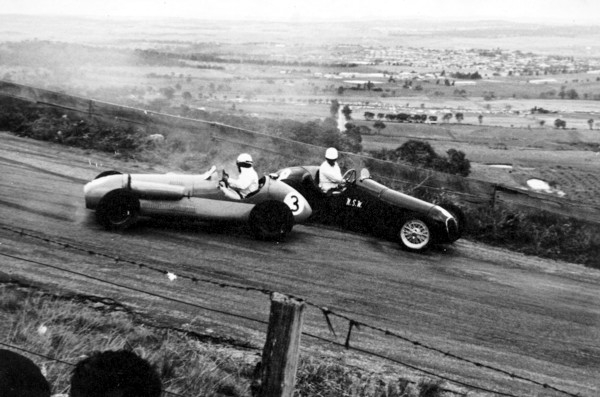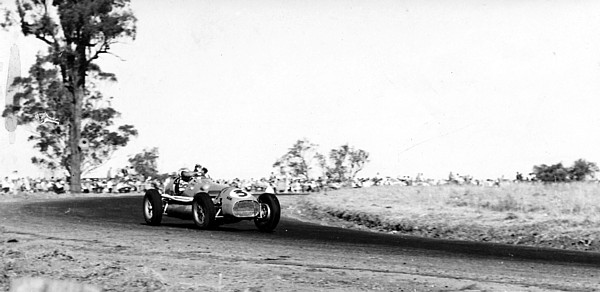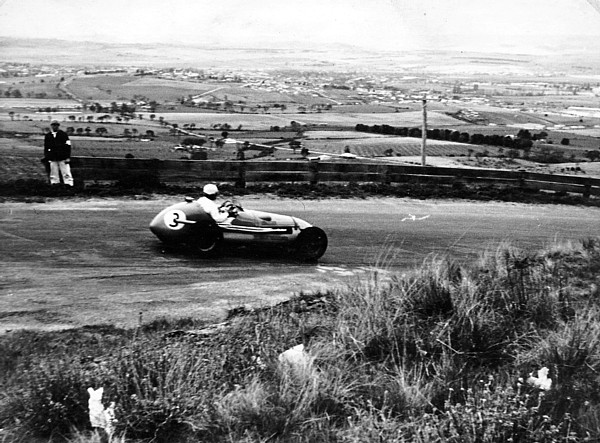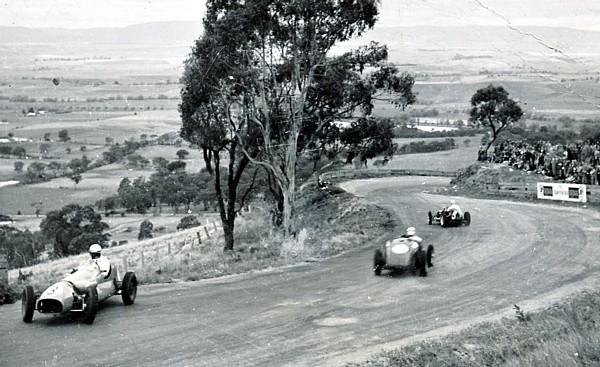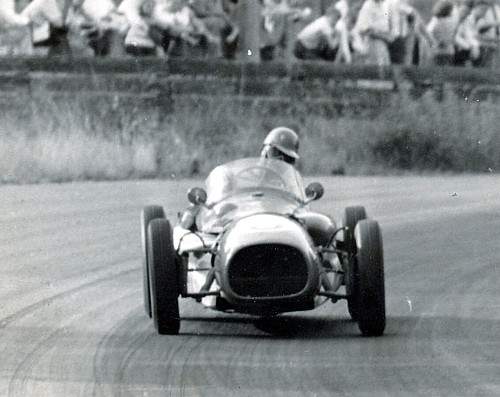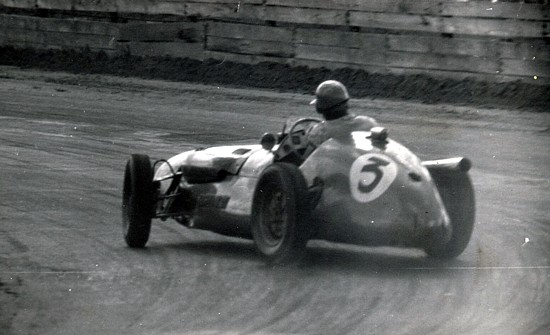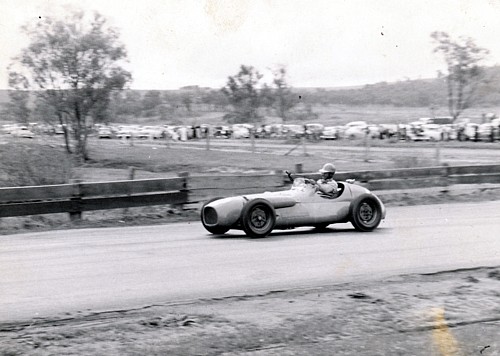 The WM is unloaded in the Pit area at Bathurst. The enclosed Myers' trailer and the Ford Mainline Ute.

The WM Special with drum brakes and air scoops.

A later frontal view ( 1960 ) with disc brakes and the JM logo on the nose. It never actually took part in a race with the disc brakes. The WM was wrecked in practice.

Jack and the # 3 WM at speed - Mt Druitt - NSW.

Jack overcooks #3 in the Esses at Bathurst - 1956 - Clive Adams looks on in the PRAD # 8

(ex Bill Clark HRG)

Jack looks concerned about an unscheduled trip to the City of Bathurst centre. It's a big drop.

Photo shows why they named the mountain - Mount Panorama.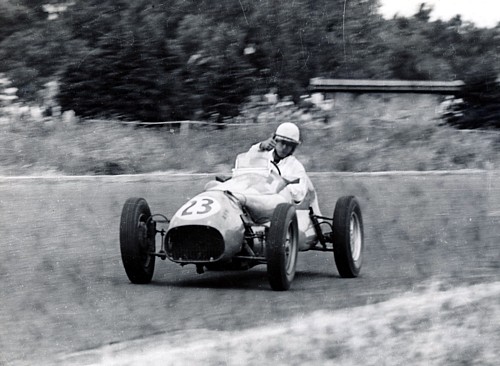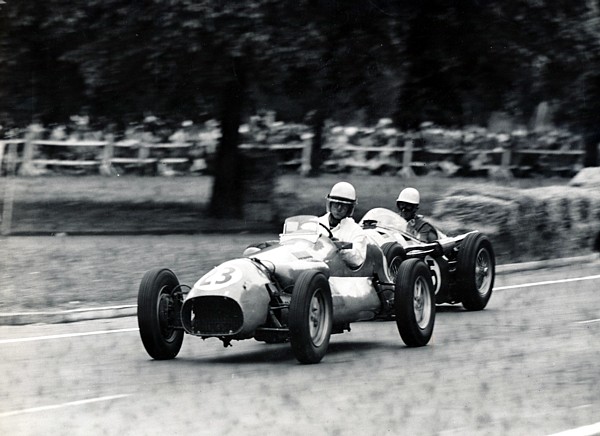 1956 - Albert Park - Melbourne - Victoria.                             #11 Doug Whiteford in the Lago Talbot. (T26C Talbot-Lago)

Reg Hunt in the 250F Maserati on the tail of Jack and the WM re numbered # 23 at

Albert Park.  Olympic Games year in Melbourne.

Click here for the 1956 AGP webpage.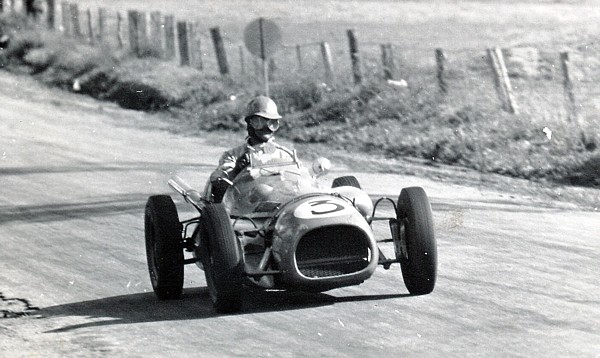 ...on Con Rod Straight - Mt Panorama.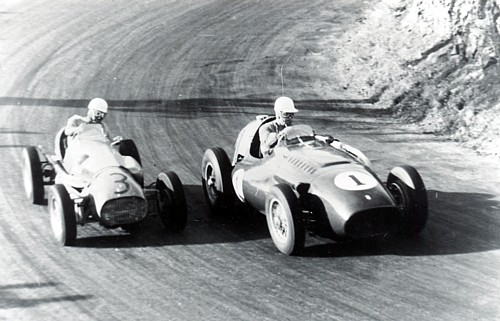 ..in The Cutting at Bathurst with the McMillan / Glass Ferrari Super Squalo # 1.

Jack had a hand in rebuilding the Ferrari for New Zealander McMillan after it was damaged by McMillan at Mt Druitt.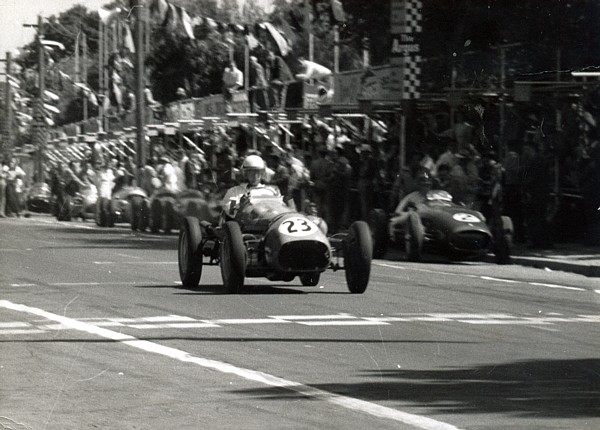 Jack and # 23 cross the Start /Finish line at Albert Park in 1956. Reg Parnell in the 3.4 litre

555 F1 # 2 Ferrari can be seen on the right at the Pit apron.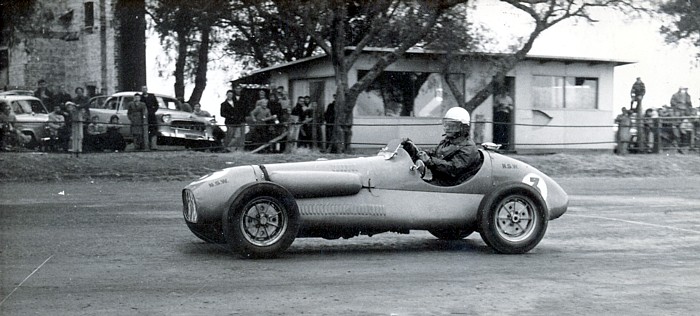 Jack and the WM leave the Start line at Mt Druitt - NSW and head for Castle Corner( Curve)  - the first turn

( left )  on the circuit. The old building which can just be seen on the left was referred to as 'The Castle'.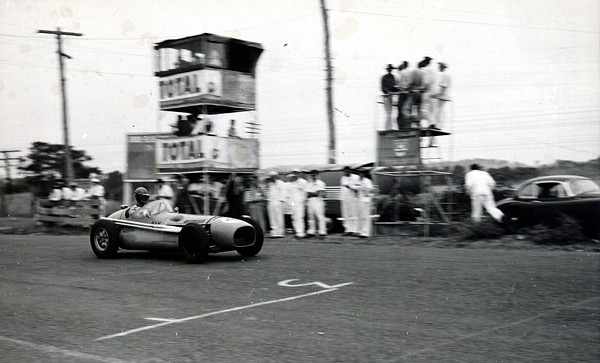 At the Start/ Finish line at the Gnoo Blas Circuit - Orange - NSW.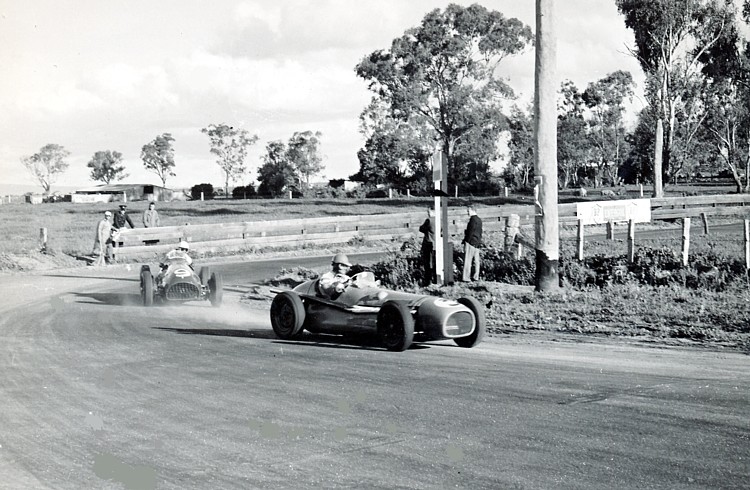 Jack in # 3 leads A.H. 'Curly' Brydon in the # 9 1978 cc. V12 Ferrari out of

Murray's Corner - Bathurst 1958.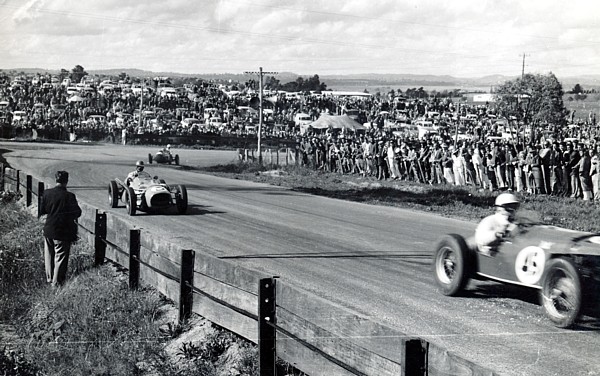 ...out of Hell Corner and up Mountain Straight - Allan Ferguson in the MG Holden # 45

leads Jack in # 3. Good crowd.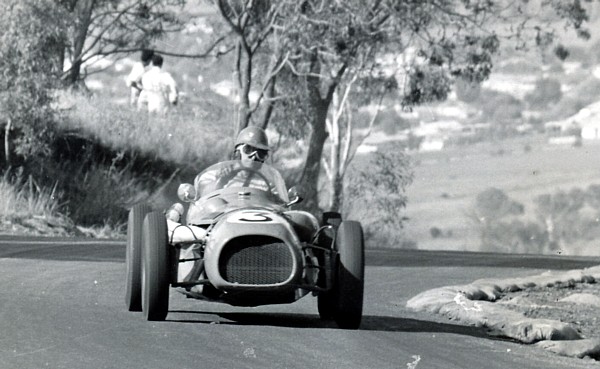 ...the duo climb the mountain at Bathurst.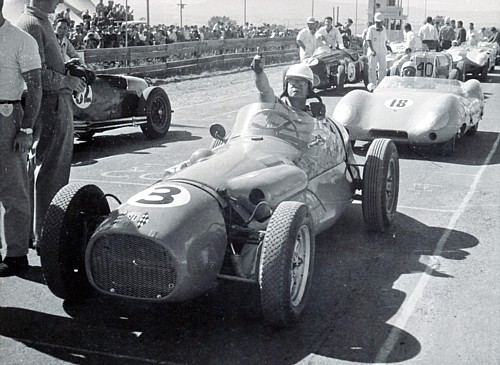 Thumbs up ...on the Grid at Bathurst for a Sports / Racing car event.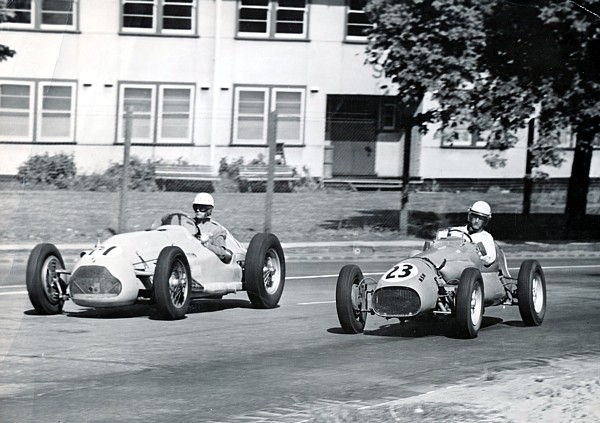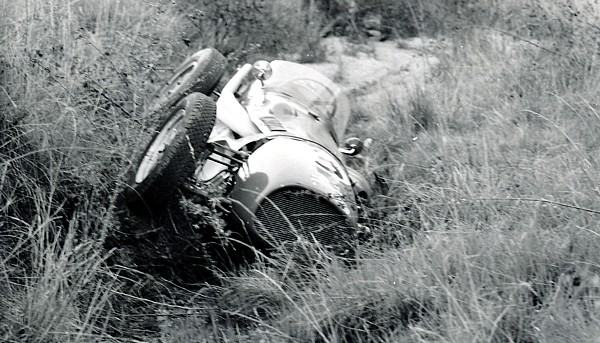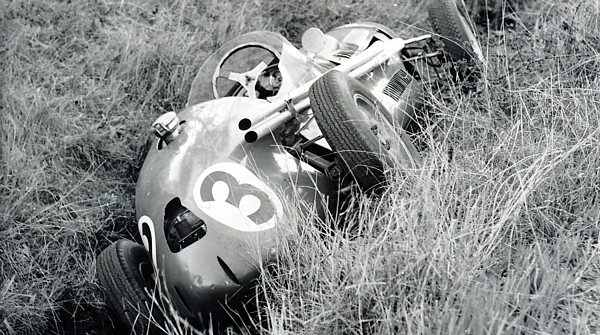 ....Practice - Bathurst - October 1960 and it is the end of the line for the WM Special as Jack puts it into a ditch on the way to The Cutting - damage to the car was too much to repair and the engine and gearbox were sold off .. Jack goes on to the Thunderbird 2.


On to page three,the twins.