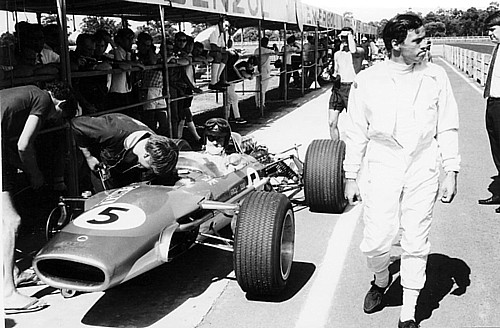 Bob Williamson, a Sydney Mustang expert, creator of the Buckle website and keen motor sport fan,

has kindly shared his great collection of open wheeler pics with us.

Most are from Sandown and Warwick Farm in the 1960s.... thank you Bob.

Informative captions by Peter Schell ....( thanks Peter )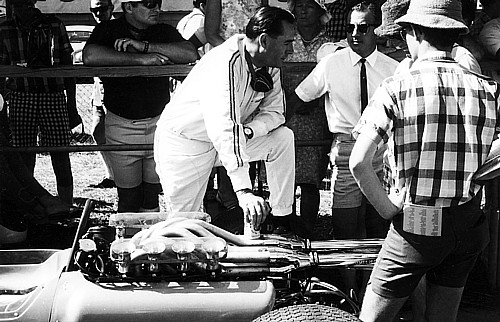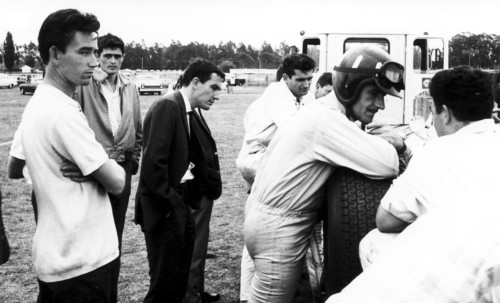 SCRIPT LANGUAGE="Javascript">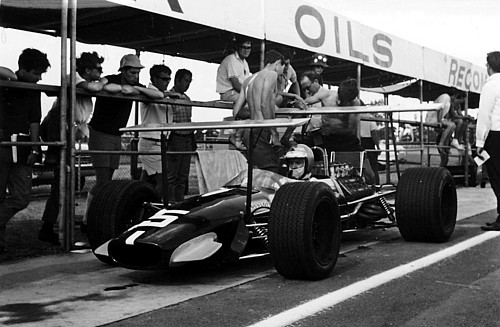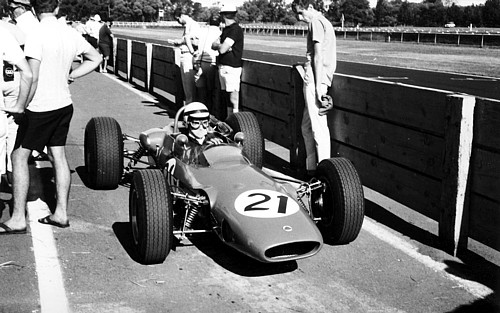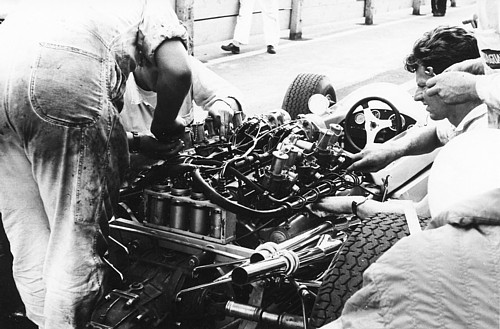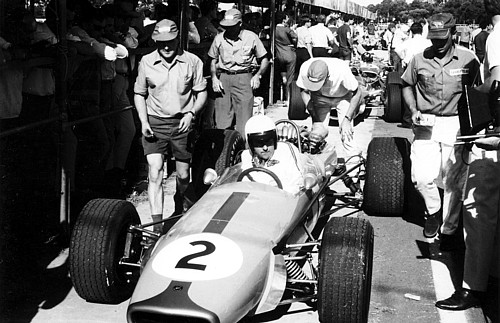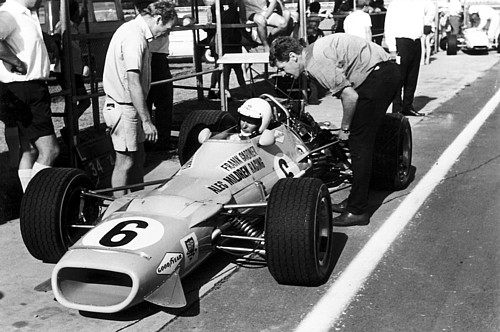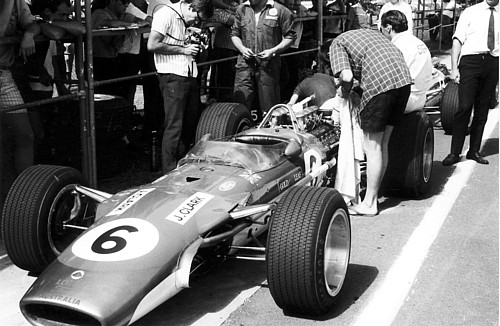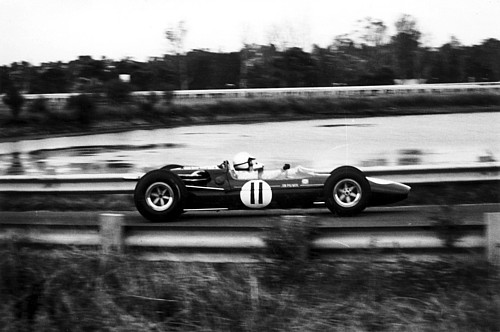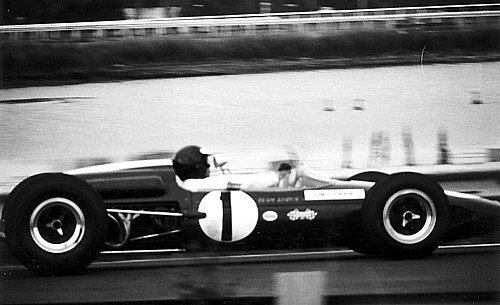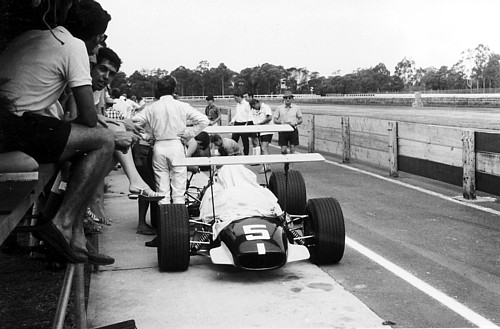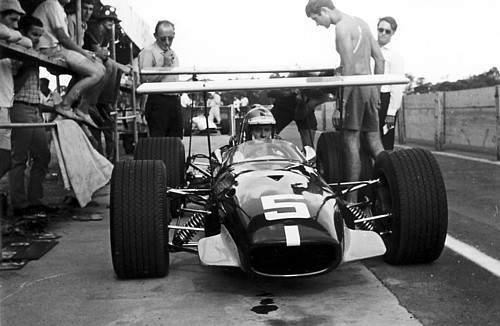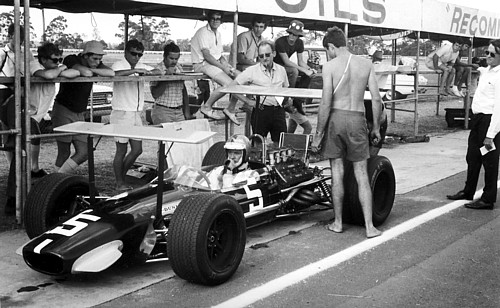 Piers Courage ready for action in the Brabham BT24 Cosworth V8.  (07.02.69)

Casual attire of Courage's pit crew would not pass current standards.  (07.02.69)

On to Page two of Bob's great collection.



Graham Hill in the Lotus 49-Ford V8 waits while team mate Jim Clark casually walks past.  (16.02.68)

Triple World Champion Jack Brabham astride his Brabham-Repco V8 BT23E.  (16.02.68)

Graham Hill in debrief mode.  (16.02.68)

Piers Courage in the Frank Williams Racing bi-winged Brabham BT24 Cosworth V8.  (07.02.69)

Ian Fergusson (note spelling) in the ex-Les Howard/Leo Geoghegan Lotus 27 Ford T/C.  (16.02.68)

Glen Abbey tends the Alex Mildren Racing Repco-Brabham-Maserati.  The troublesome combination did not race, Frank Gardner electing to run the ex-Stillwell Repco-Brabham Climax BT11 instead.  (11.02.66)

Jack Brabham ready to unleash the Brabham-Repco V8 BT23E.  (18.02.68 – This appears to be race day, note the congestion in the pit row and the uniformed mechanics)

Glen Abbey gives the Mildren Alfa V8 a final check as Frank Gardner patiently waits. 

Car in background is Roly Levis' Brabham BT23C Cosworth FVA.  (07.02.69)

Piers Courage in the Brabham BT24 Cosworth V8.  (07.02.69)

Jim Clark sits on the rear wheel as his Lotus 49- Ford V8 receives a polish.  (16.02.68)

Jim Palmer negotiates the Causeway in the ex-Jim Clark Lotus 32B-Climax.  (11.02.66)

Reigning World Champion Jim Clark leaves the Causeway in the Lotus 39 Climax.  (11.02.66)

Sunburn protection for the Courage Brabham BT24 Cosworth V8.  (07.02.69)